on Thu May 10, 2018 3:43 pm
Free Mod: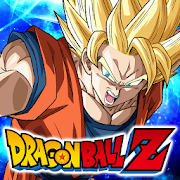 Root Required: NOVersion: 3.11.0Play Store Link:
https://play.google.com/store/apps/details?id=com.bandainamcogames.dbzdokkanww&hl=en
Features =
Dice Always 1-2-3, Super Z-Fighters, Root Detection removed, can install to external storage, CLONED app
How to Install:
1. If you are not Rooted you may have to uninstal the game, if needed create a Transfer Code
2. Install the mod and enjoy!
3. If you used this mod before just install the update and enjoy!
NOTES:
1. Super Z-Fighters is increased Stats (Almost 65k), just sounds cool
2. Password only needs to entered when you install / update the APK and first run the game.
3. The password is case sensitive, so be sure to enter it correctly
VIP Exclusives:
Spoiler:

Enable/Disable features while in Game
Autowin (You win the battle automatically at the end of your turn)
Dice always roll 1, 2, 3 (Grab items and dragon balls easily) [May make all Dice "1" in World Tournaments]
Dice Number Changer (Say goodbye to random dice numbers!) [1 - 10 / May crash game beyond 10 / Locks all dice to the same number]
Instant Super Attack (Special Skills)
Instant Dokkan Mode
Player HP, Attack and Defense mods (Max 2 billion)
Enemy HP, Attack and Defense mods (Max 255)
Removed Root Detection
Stealth Mode (For lower risk of ban)
Credits:
Soaring Phoenix Mods
Modded By: SneakyTurtle

Permissions in this forum:
You
cannot
reply to topics in this forum